DUQUE VISITS QC GROCERY TO INSPECT MPHS IMPLEMENTATION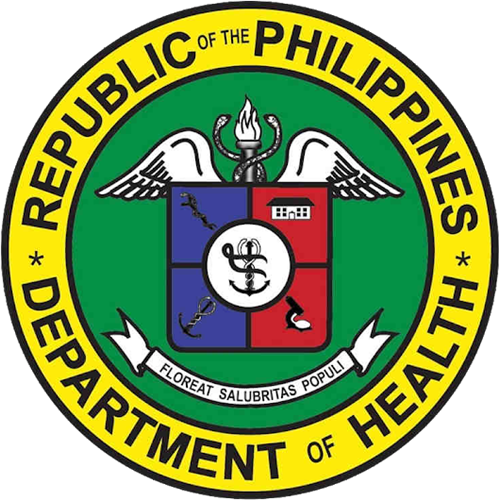 Press Release | 04 December 2020
Department of Health Secretary Francisco T. Duque III, together with Assistant Secretary Elmer Punzalan, Metro Manila Center for Health Development OIC - Director Corazon Flores, and National Capital Region Assistant Regional Director Ma. Paz P. Corrales went to Robinsons Supermarket in Quezon City today to inspect its implementation of Minimum Public Health Standards (MPHS) as patrons begin their holiday preparation.
Upon arrival, Sec. Duque was greeted by Robinsons Regional Operations Manager Tess Magno who described their health protocols for all consumers and explained the policies of Robinsons Supermarket across all branches. "We impose strict compliance to MPHS not just for our customers, but also for our employees as they are required to undergo all the procedures including completing health declaration forms upon entry to the premises," she explained.
"All branches are also required to comply with our Disease Control Audit and must pass the quality assurance measure imposed by our Head Office, otherwise will be made to undergo immediate investigation and concerned individuals will be reprimanded," Magno added.
The Health Secretary commended the mall network's protocols saying "You have gone above and beyond the MPHS imposed by the government, and we thank you for being a prime example through this positive initiative".
In addition, Sec. Duque also gave recommendations on alternative enforcement measures such as assigning a "BIDA Bastonero" or a security official with a measurement device to enforce physical distancing between customers in anticipation of the holiday season rush.
The Health Chief also noted partnerships with the #BIDAsolusyon dedicated aisle which featured cleaning products included in the #BIDAsolusyon Hygiene kits. This dedicated aisle highlighted the importance of sanitation to prevent the spread of COVID-19 and other illnesses. Sec. Duque lauded and emphasized how the private sector embodies the #BIDAsolusyon spirit through insightful protocols, and the strict implementation of MPHS among their stakeholders.
"These initiatives demonstrate the ingenuity of our private sector partners. To further strengthen these, we need to continue employing a whole-of-nation approach to address this pandemic by collaborating with partners who cater to the public's everyday needs. Through this approach, we will be able to overcome this crisis," the Secretary said.