PPAN 2017-2022 Launched in Iloilo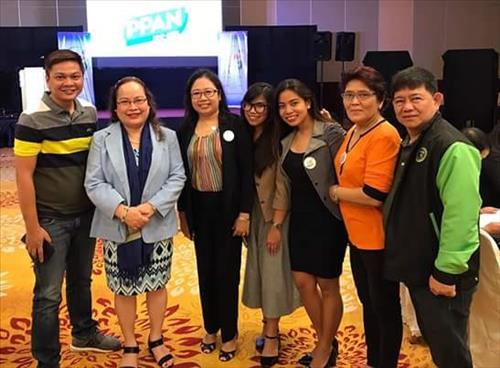 PPAN 2017-2022 Launched in Iloilo
By Joyce Anne Sandajan
In recognition of the sustainable development goals and consistent with the administration's health agenda, the Philippine Plan of Action for Nutrition (PPAN) for 2017 to 2022 was officially launched on May 2 at the Grand Xing Imperial Hotel, Iloilo City through the initiatives of the National Nutrition Council and various stakeholders.
The current PPAN aims to strategically address the country's issues on nutrition in addition to maintaining the already established programs already consistent with this advocacy, for the next six years of the administration. This tenets and guidelines of the PPAN were presented by NNC Executive Director and Assistant Secretary of Health Maria Bernadita Flores.
Health Secretary and Chair of the NNC Governing Board Dr. Paulyn Jean Rosell - Ubial lead the symbolic turn-over of the PPAN to the different stakeholders from local government units, nutrition action officers, Barangay Nutrition Scholars, non-government organizations (NGOs), media and legislators.
These stakeholders were represented by Iloilo Provincial Nutrition Committee Chair Hon. Arthur Defensor, Sr., Chair of the Iloilo Provincial Nutrition Committee; Maria Ana Uy, President of the Nutrition Action Officers Association of the Philippine Inc.; Jocelyn Lumaad, President of the LuzViMin BNS Federation; Dr. Amado Parawan of the Philippine Coalition of Advocates for Nutrition Security (PhilCAN) and NNC Governing Board Private Sector; Raul Roxas, President of the Media Information Network for Nutrition and Development in Region 7 (MIND 7); and Representative Emmi De Jesus from the Gabriela Party List.
Media groups from different regions attended the said event including chairs of various Regional Nutrition Committees (RNCs), representatives from NGOs involved in nutrition advocacies, as well as international development partners.
During the launch, an exhibition of the eight nutrition - specific and nutrition - sensitive programs of the nutrition plan was presented, enabling the audience to experience a snippet of the PPAN programs. This was followed by a press conference wherein other concerns or inquiries were clarified.