TAGUIG CITY OPENS ADDITIONAL COVID-19 VACCINATION HUB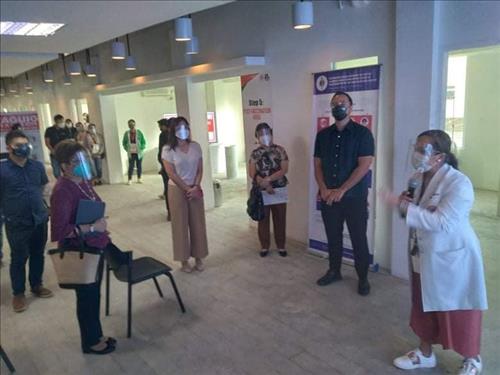 HPCMU News Release No.056
April 28, 2021
The Local Government of Taguig today officially opened another COVID-19 vaccination hub in the city as it continues to intensify its vaccination capabilities. The new vaccination hub is located at the second floor of B7 Lane P. Bonifacio High Street, Bonifacio Global City (BGC), the major business district in Brgy. Fort Bonifacio, Taguig City.
The BCG Vaccination Hub is the eighth COVID-19 vaccination site in the City of Taguig The vaccination hub will be open for vaccination operations from Monday to Saturday, 8:00
in the morning up to 5:00 in the afternoon and can accommodate up to 400 vaccinees per day,
The operation of the vaccination hub is a collaborative effort between the City Government of Taguig: Barangay Fort Bonifacio; Fort Bonifacio Development Corporation (FBDC), and Ayala High Street and AC Health of the Ayala Group of Companies. This is another endeavor of public-private partnership for health.
Honorable Lino Edgardo S. Cayetano, Mayor of Taguig City; Honorable Maria Laarni Lopez-Cayetano, Representative of the Legislative District of Taguig: and Honorable Allan Peter S. Cayetano, Representative of Taguig-Pateros 1" District graced the inaugural event. Dr. Gloria J. Balboa, Regional Director and Dr. Maria Paz. P. Corrales, Assistant Regional Director, both of the Department of Health Metro Manila Center for Health Development, attended this significant event and showed support to the efforts of the local government for their COVID-19 response that will embody their goal to "Road to Zero."