DIR. BALBOA STRENGTHENS PARTNERSHIP WITH MALABON CITY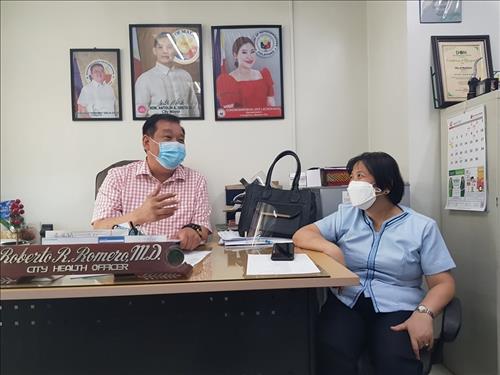 HPMRU News Release No. 50
April 20, 2021
Dr. Gloria J. Balboa, Director IV of the Department of Health – Metro Manila Center for Health Development (DOH-MMCHD) today paid courtesy call to Hon. Antolin A. Oreta III, Mayor of Malabon City and took the opportunity to intensify the collaboration between the local government unit and DOH-MMCHD specifically on matters pertaining to health systems and health program implementation.
Likewise, Dir. Balboa met with Dr. Roberto R. Romero, the City Health Officer, for a discussion on the current health situation in the city.
It is noteworthy to mention that last April 16, 2021, Dir. Balboa also officially visited Hon. Josephine Veronique R. Lacson-Noel, Congressional Representative of the Lone District of Malabon City for a courtesy call. This significant meeting gave the chance for the two government leaders to convey their commitment in upholding the programs, projects and activities that aim to improve and sustain the health and well-being of the Malabonians.