DOH-MMCHD HANDS OVER AMBULANCE UNITS TO CITY OF MANILA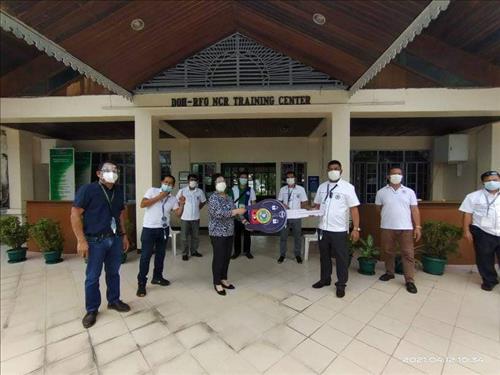 HPMRU News Release No.045
April 12, 2021
The Department of Health – Metro Manila Center for Health Development (DOH-MMCHD) today formally endorsed to the City of Manila ten (10) units of ambulances for immediate and essential use of the local government unit including its locally-operated hospitals especially during this time of COVID-19 pandemic and surge of cases.
The ambulance units given to Manila are among the 25 units delivered to DOH-MMCHD on February this year. These ambulances were procured by the office thru the Health Facilities Enhancement Program (HFEP) fund as logistics support to LGUs for the improvement of healthcare provision in the barangays, health centers and local hospitals.
The City Government of Manila intends to allocate nine (9) of these ambulances to selected health centers under Manila Health Department namely San Andres, Baseco, J. Fabella, Paco, Lanuza, Rosario Reyes, Icasiano, Parola and Tondo and one (1) to Ospital ng Maynila Medical Center for urgent use in health emergency and medical response.
In a virtual turnover ceremony, Dr. Maria Paz P. Corrales, Assistant Regional Director warmly received the officials who attended to witness the rites. Hon. Cristel J, Bagatsing, Representative of the 5th District of Manila and Dr. Gloria J. Balboa, Regional Diector of DOH-MMCHD gave their inspirational messages on local and national government partnership.
On behalf of the recipient-agencies, Dr. Arnold M. Pangan, Acting City Health Officer of Manila and Dr. Karl Oliver P. Laqui, Officer-In-Charge/Hospital Director of Ospital ng Maynila Medical Center conveyed their sincere acceptance for the ambulance units granted by the DOH-MMCHD.
Incidentally, earlier during the day, representatives from the City Government of Manila inspected and picked-up the medical equipment and ambulance units at the MMCHD compound where these were temporarily kept safe and transported these items to the City Hall of Manila.