SEC. DUQUE INAUGURATES COVID-19 OFF-SITE MODULAR HOSPITAL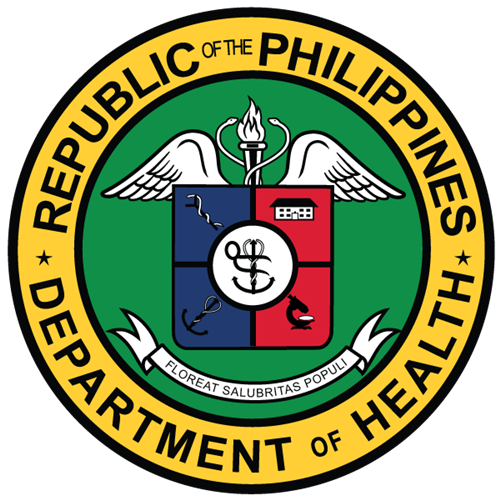 HPMRU News Release No.044
April 6, 2021
Secretary Francisco T. Duque III of the Department of Health (DOH) today led the turn-over ceremony of the Department of Health – Quezon Institute Off-site Modular Hospital for COVID-19 that is located within the compound of the Quezon Institute at E. Rodriguez Sr. Avenue, Quezon City.
The off-site modular hospital includes fully-functional and negative-pressure rooms that may accommodate 110 patients with moderate, severe and critical cases of COVID-19. Likewise, living quarters or dormitory units are available for healthcare workers that will be ministering for the patients. The off-site modular hospital is operated under the direct supervision and management of the Jose R. Reyes Memorial Medical Center (JRMMC) headed by its Medical Center Chief, Dr. Emmanuel Montana, Jr.
In this momentous event, Sec. Duque had again the opportunity to monitor the different facilities of the off-site modular hospital. It may be recalled the Sec. Duque visited and inspected the off-site hospital last January 21, 2021 to ensure its readiness to respond to an anticipated surge of COVID-19 cases in the country.
Among the officials who joined Sec. Duque during the turnover program were Senator Christopher Lawrence "Bong" Go, Chairman of the Senate Health and Sports Committee; Vaccine Czar, Secretary Carlito G. Galvez, Jr., Secretary Mark A. Villar of the Department of Public Works and Highways, Treatment Czar of the National Task Force Against COVID-19 and DOH Undersecretary for Special Concerns, Dr. Leopoldo J. Vega; and DOH Assistant Secretary and Head of the Field Implementation and Coordination Team for the National Capital Region, Dr. Elmer G. Punzalan; Dr. Gloria J. Balboa, Regional Director of DOH-Metro Manila Center for Health Development and officers of JRRMMC and the Philippine Tuberculosis Society, Inc.(PTSI).